The Benton Utilities Water Department is in need of the public's assistance in locating a possible water leak!
Over the past couple of weeks, there has been multiple calls come into Benton Utilities regarding reduced water pressure.  Our crews have been searching for the source of the problem without results thus far. 
The management knows there is a major leak in the area east of Military Road & I-30 (between Military & Alcoa) then west and north of Alcoa.  As shown in the picture.
The crew has been opening and closing valves to check pressure on hydrants in an attempt to find the problem, and they will continue to do this until the location of the problem is found. 
If anyone sees any water in an unexpected place especially since the Benton area hasn't experienced any measureable rainfall lately, please call us at 501-776-5930.
Thanks so much for your assistance with this.  Our crew is working around the clock to locate the problem or problems.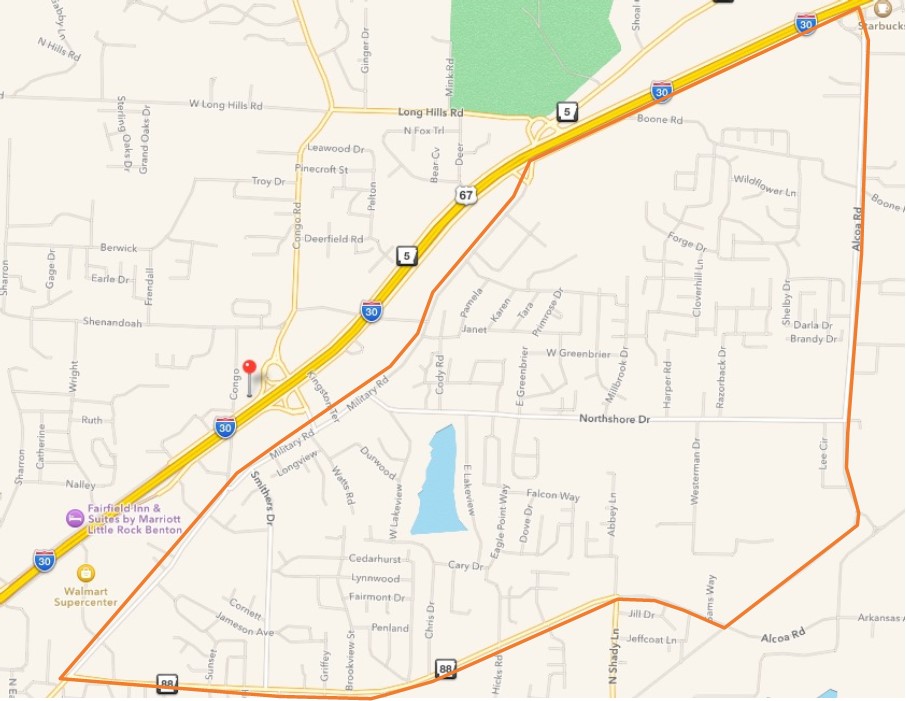 Sign Up
Email & Text Alerts