Bills & Billing Issues - 5/12/23
Benton Utilities Billing Service Dept. has had some issues with the printing of the bills this month and would like to notify customers that the correct amount due is in the box near the bottom of the bill.  (On the illustration, it is the "Total Due Now" highlighted in the box.)
For some reason, the computer system didn't include in the detail the wastewater usage charge which is an average and the associated franchise fee for wastewater fees.  The total at the bottom is correct.  This will only affect bills that were postmarked May 11, 2023. 
For any question regarding your bill or billing, please contact the Billing Services Office at 501-776-5923.  The employees in this office will be able to answer questions you may have regarding this matter. 
At Benton Utilities, our customers are our priority.  We appreciate your understanding of this issue, and we hope it does not inconvenience you in any way.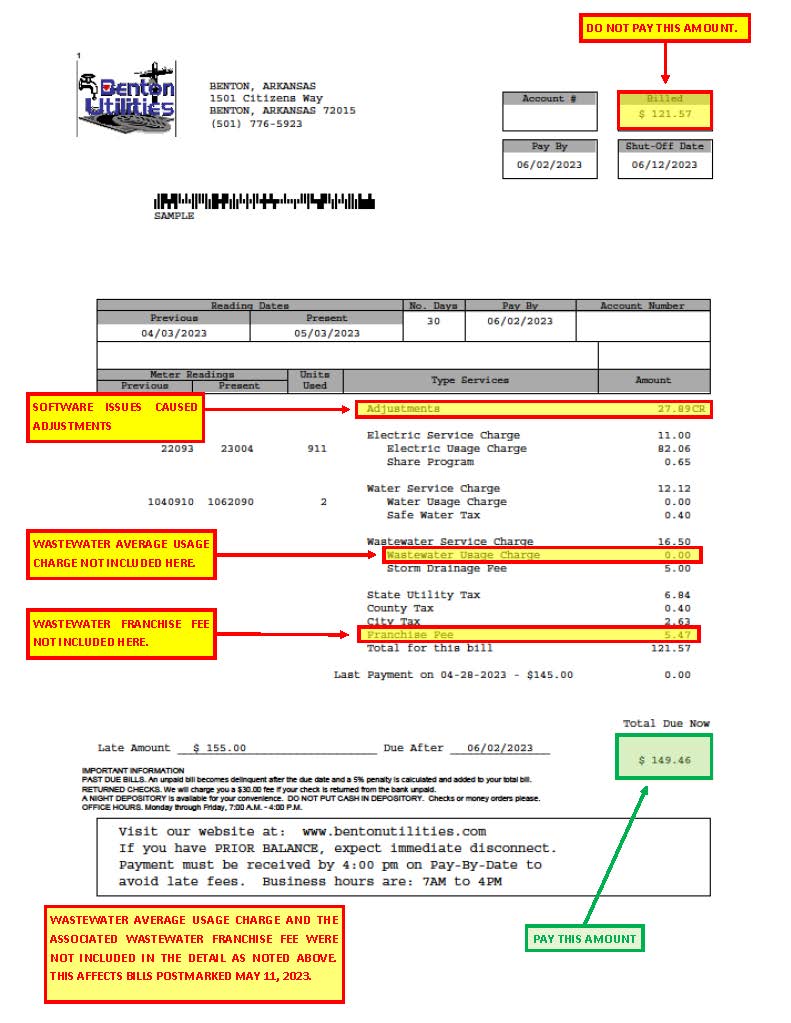 Sign Up
Email & Text Alerts